People with disabilities are 2 to 4 times more likely to die or sustain a critical injury during a disaster than people without disabilities.
In 2016, the Autism Society Inland Empire started its Safety and Disaster Preparedness Initiative. We have provided training to law enforcement officers, families, and individuals with developmental disabilities. Topics range from building a safety plan, being prepared for a disaster, active shooter training, interacting with law enforcement, using a fire extinguisher, what to do during an earthquake, hands-only CPR, and more.
We are grateful for the financial support from LISTOS California and the Inland Empire Community Foundation in 2020 to expand our outreach into the I/DD community to help our families prepare for natural disasters such as fires and earthquakes. The Listos (Ready) California Emergency Preparedness Campaign is a new campaign to connect at least one million of the most vulnerable Californians.
The Autism Society Inland Empire is working with subject matter experts on this project to help individuals and families know where to find life-saving resources and to prepare to survive a disaster.
We are so proud of these PEER Trainers!  We put a call out to adults with autism and other developmental disabilities.  They have spent so much time learning this material so they can teach our community to be safe.  Thank you to Erica Aguilar, Adrian Castillo, Jordan Ibarra, Eric Ramirez, and Thomas Cameron-Stuart for their dedication to LISTOS Training.  These young adults spent hours training so they can help our community be a safer place for all.  Show your love and appreciation by liking or sharing the video!
Sign up for life-saving alerts. Have the latest information on your phone.
FEMA APP
Download the FEMA app for free on the App Store and Google Play. Learn safety tips about what to do before, during, and after disasters.
RED CROSS FIRST AID APP
Get instant access to information on handling the most common first aid emergencies. Disponible en español. Available on Apple, Google Play or text "GETFIRST" to 90999
Thank you to our Funders and Community Partners on this project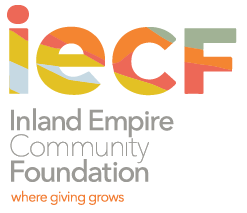 Autism Society Options Policy
This Resource Guide was developed to provide families and professionals with an opportunity to find resources related to autism in the Inland Empire in one place.
All information provided or published by the Autism Society Inland Empire is for information purposes only. Specific treatment, therapy or services should be provided to an individual only at the direction of the individual's doctor, caregiver, or other qualified professional. References to any treatment or therapy option, program, service, or treatment provider are not an endorsement by the Autism Society. References of treatments, therapies, programs, services, and/or providers are not intended to be comprehensive statements. You should investigate alternatives that may be more appropriate for a specific individual. The Autism Society assumes no responsibility for the use made of any information published or provided. The Autism Society Inland Empire provides information, but it does not constitute medical or legal information. Referrals provided are suggestions to organizations that might help, but do not constitute a recommendation. The Autism Society Inland Empire cannot be held responsible for consequences that arise from individual dealings with a professional or organization. The inclusion of any organization does not imply endorsement, and omission does not imply disapproval. The Autism Society Inland Empire may add or remove organizations from this list at its discretion.