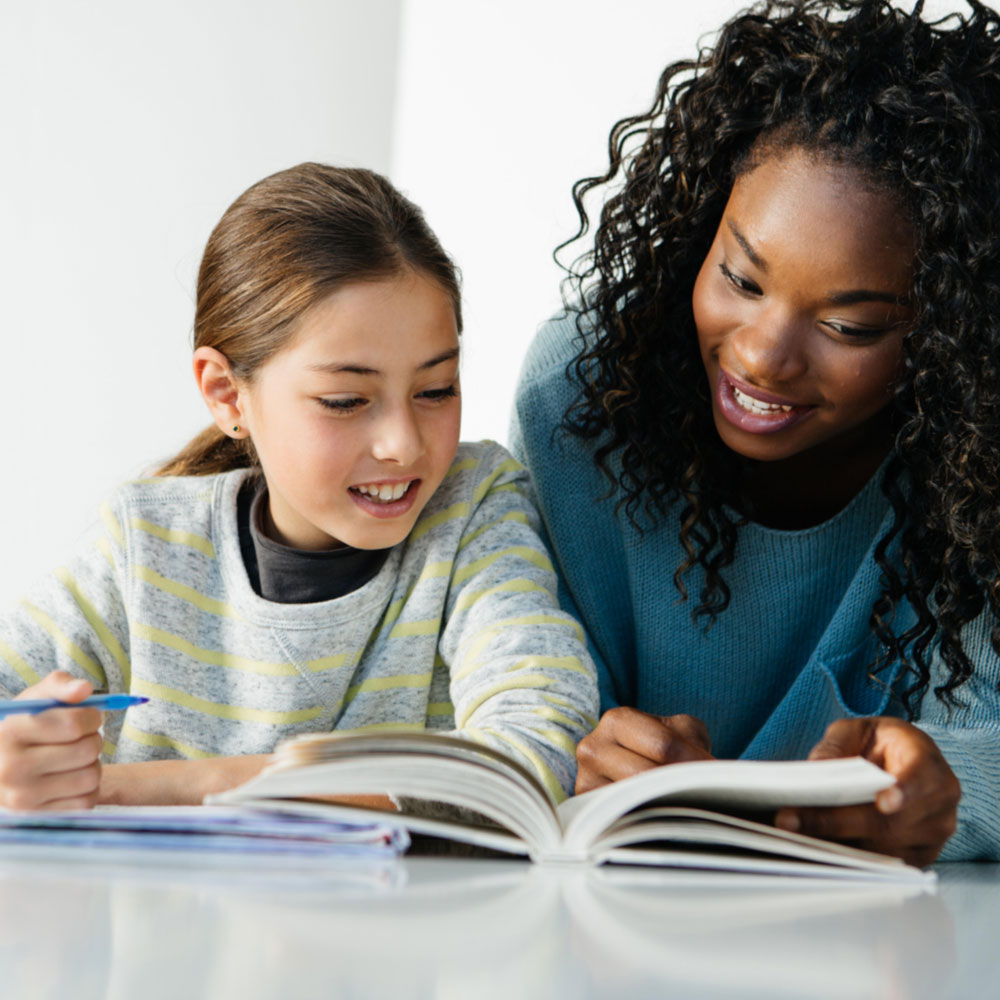 As Autism is a spectrum, some parents feel their loved one needs additional help with school. Supplemental learning through one-on-one special needs tutors may be able to help your student's academic success.
The list below may not be exhaustive, but is a list of agencies ASIE knows of which has experience with tutoring students with autism.
Briese Learning Experience
37501 Windsor Court, Murrieta
(951) 461-9364
www.barbarabriese.com
Licensed Educational Psychologist administers psychoeducational evaluations, offers counseling, mentoring and consultation.
Care.com
https://www.care.com/special-needs-tutors
Provides multiple listing of tutors with experience with special needs students.
Dyslexia Correction Specialties – David Hirst
Riverside
(909) 241-6079
http://dyslexiacorrectionspecialties.com
Offers the Davis Dyslexia Correction ® program.  Specializes in strategies to help with dyslexia, reading , math, handwriting  and spelling. Has been a Davis Dyslexia Correction® facilitator for the past 8 year; spent 2 years in training with DDAI and has worked with over 100 clients.  Graduated with a BS in Physical Education and Health Science from Loma Linda University and has a California Teaching Credential.
Justine Sherman & Associates, Inc.
1490 N. Claremont, CA 91711 909-626-0900
147 E. Olive Avenue, Monrovia, CA 91016 626-355-1729
http://www.justineshermanslp.com
A nonpublic agency that serves the speech-language, educational, and orofacial myofunctional needs of clients throughout the San Gabriel and Pomona Valleys.
Lindamood-Bell Seasonal Learning Clinic
Community Baptist Church, 9090 19th Street, Rancho Cucamonga
(800) 233 1819
http://www.lindamoodbell.com/
Both locations offer summer programs for reading, comprehension, spelling, and math.  Works on solutions for learning challenges—including the symptoms of dyslexia, hyperlexia, ADD/HD, and autism spectrum disorders.
Skills for Success
1655 E. Sixth St., Suite A-6A Corona, CA 92879
(951) 858-1643
www.skills-for-success.com
Provides educational therapy, consultation and coaching to families of children with and without special needs.  Once areas of strengths and needs have been identified through parental input and academic assessments, recommendations for improvement can be provided. An educational plan can be developed to ensure academic and emotional success for each child and their family.
Temecula Valley Therapy Services
41769 Enterprise Circle N. Suite 104 & 105, Temecula, CA 92590
(951) 303-8255
www.temeculatherapy.com
Offers a variety of services including a complete diagnostic and therapeutic speech-language pathology clinic, reading instruction using Lindamood-Bell® programs, Earobics®, computerized programs, consultations and parent training, social skills classes, occupational therapy, feeding therapy and Fast Forward®.
Autism Society Options Policy
This Resource Guide was developed to provide families and professionals with an opportunity to find resources related to autism in the Inland Empire in one place.
All information provided or published by the Autism Society Inland Empire is for information purposes only. Specific treatment, therapy or services should be provided to an individual only at the direction of the individual's doctor, caregiver, or other qualified professional. References to any treatment or therapy option, program, service, or treatment provider are not an endorsement by the Autism Society. References of treatments, therapies, programs, services, and/or providers are not intended to be comprehensive statements. You should investigate alternatives that may be more appropriate for a specific individual. The Autism Society assumes no responsibility for the use made of any information published or provided. The Autism Society Inland Empire provides information, but it does not constitute medical or legal information. Referrals provided are suggestions to organizations that might help, but do not constitute a recommendation. The Autism Society Inland Empire cannot be held responsible for consequences that arise from individual dealings with a professional or organization. The inclusion of any organization does not imply endorsement, and omission does not imply disapproval. The Autism Society Inland Empire may add or remove organizations from this list at its discretion.