Social Recreation Services
Families with children/adults with Autism consistently indicate that Social Recreation services are their biggest needs. Activities such as art, music, and sports are more than just fun activities – the contribute to a person's mental and physical health. They give the opportunity to express creativity, achieve and master new skills. It gives individuals opportunities to practice social skills, physical aptitude and increase self-confidence.
For children and adults with Autism, there seems to be three stages to acquiring the play, communication, and social skills for social recreation activities:
Acquiring skills – usually done in home, school, or therapeutic setting

Practicing skills in a safe environment

Practicing in more independent settings
While safety is our number one priority, we know how important it is for children, teens, and adults to have opportunities to explore new skills, enjoy their gifts and talents, and practice skills in a safe environment.  Below are the latest online programs and services we offer:
Art Classes
Art is a talent that many enjoy.  Sign up for these free classes held once a week. Might want to include held every Tuesday.
Bedtime Stories
Snuggle up for 2 bedtime stories every Thursday night!
Calendar Project
Once a year we have a call for art and compile a calendar featuring our local artists. This year artists were also featured at an Art Show. Deadline is Nov 1, 2022.
Fun Fridays
Family Events. Check out our monthly calendar for fun events we are hosting. Family picnics, BINGO nights, holiday parties and more!
Golf (in-person)
Weekly lesson in partnership with First Tee in Palm Desert.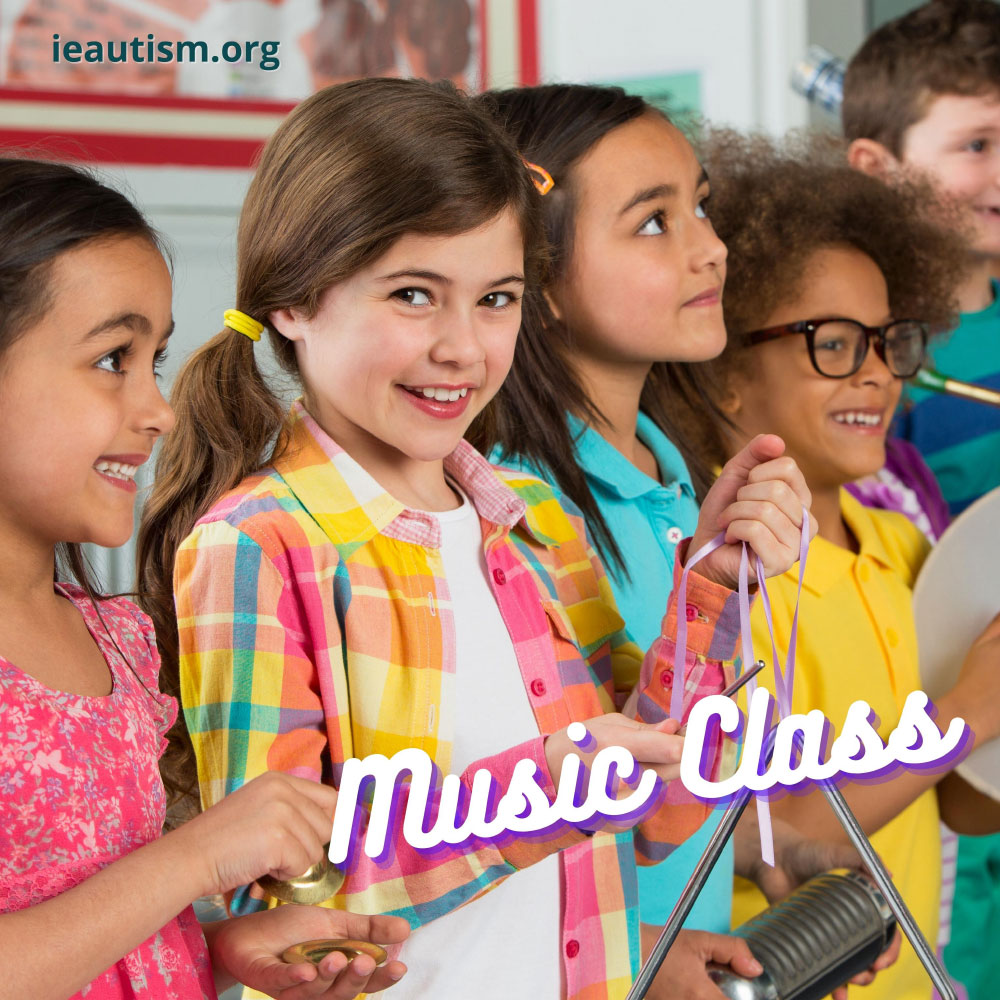 Music Class
Held twice a month on a Monday This is group music therapy taught by Amanda Neira, MMT, MT-BC Founder of Coachella Valley Music Therapy. Open to children with autism and other developmental disabilities and siblings. Parents aren't required to be there unless the students need extra assistance.
Sensory Friendly Films
AMC Theatres and the Autism Society has teamed up to offer the "Sensory Friendly Films" as a special opportunity for individuals living with autism and others to enjoy their favorite films in a safe and accepting environment on a monthly basis. In order to provide a more accepting and comfortable setting for individuals on the autism spectrum, the movie auditorium keeps their lights turned slightly up (dim lights will remain on) and the sound turned slightly down. Because some have strict, special dietary needs, families are permitted to bring their own gluten-free, casein-free snacks from home.
Additionally, audience members are welcome to get up and dance, walk, shout or sing – in other words, AMC's "Silence is Golden" policy will not be enforced unless the safety of the audience is in question. For more info visit https://www.amctheatres.com/programs/sensory-friendly-films.
Super Saturdays
Fun for all ages! Spend 30 min each Sat and exercise with a Superhero or sing with a princess. Held twice a month on Saturday morning.
Coachella Valley Teen and Adult Group (in-person)
Meets once a month on a Saturday to play games and have fun. Open to teens, adults and family members.
Movie Club
For ages 13 and older. Meets twice a month to watch and discuss different movies.
Rancho Adult Group
Meets twice a month on Friday night to play games or talk. Group for independent adults over 18 years old.  No parents, please.
Role-Playing Club (D&D Like Games)
Meets every Sat night to play virtual Role-Playing Games. Different game each month.
Sensory Friendly Social Hour
Meets every week on Thurs afternoons.  Virtual class to practice conversation skills with fun topics.  Open to teens and adults.
Talk to Me Tuesday
Weekly meeting open to adults with Autism, family members and professionals.  Whether you want to connect with people and talk, or if you have a question – we are here for you!
Support Group of Parents of Adults
A safe place for parents of adults with ASD to support each other and find resources. Facilitated by a parent who has walked many of the same roads.
Support

Group for

Autistic

s

Who

Were Diagnosed as Adults
An informal support group to have authentic social interactions, build friendships and share experiences in a safe and non-judgmental space.